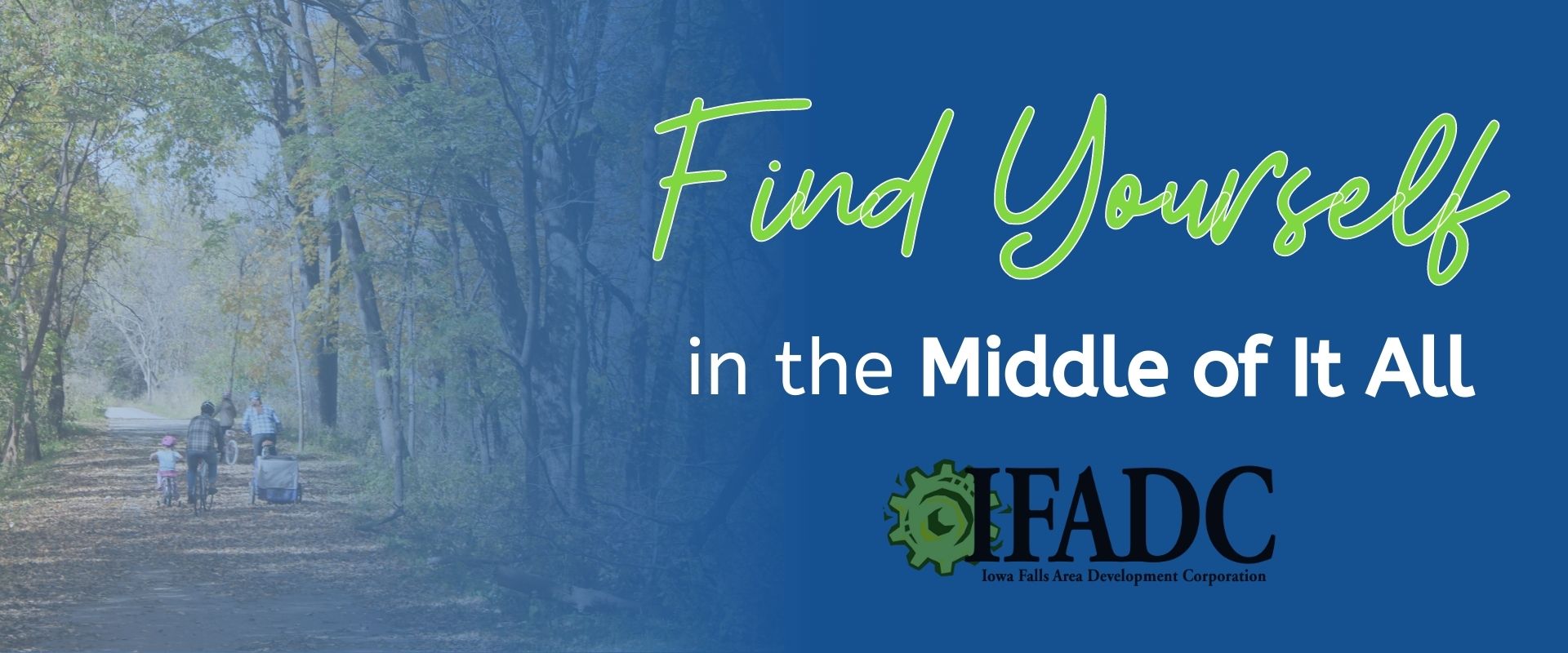 In Iowa Falls, we're more than just 'centrally located.' We're in the middle of all the things that matter most: a close-knit community, scenic nature, diverse culture, great schools, and plentiful job opportunities.
And with several metro and micropolitan areas within an hour's drive, you can have the benefits of living and working in a modern small town, while being close to everything.
Click the button to explore job openings, or keep scrolling to learn more about living and working in Iowa Falls.
In Iowa Falls
 You're in the Middle Of
OPPORTUNITY
Whether you're looking for a meaningful career or simply a reliable job with a respected employer, Iowa Falls has several opportunities in a variety of fields.
In Iowa Falls and the surrounding area you'll find employers with positions in industries like biofuels, agriculture, warehouse and distribution, and light manufacturing.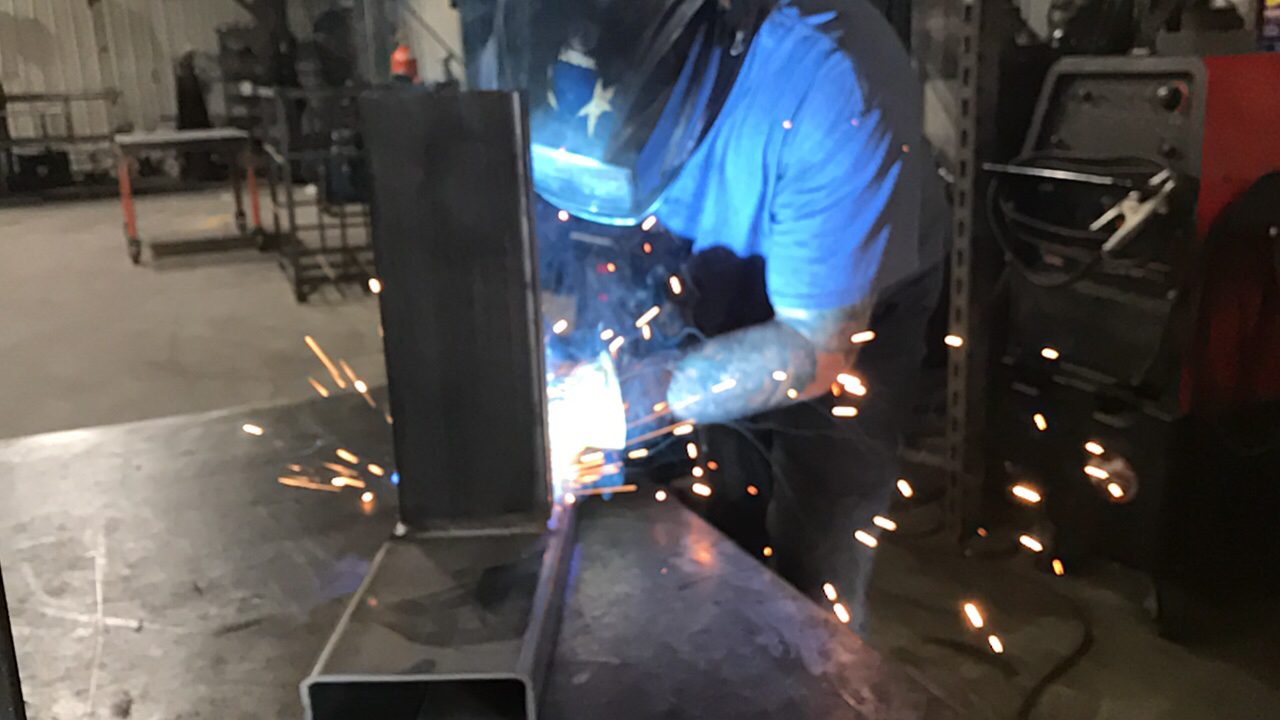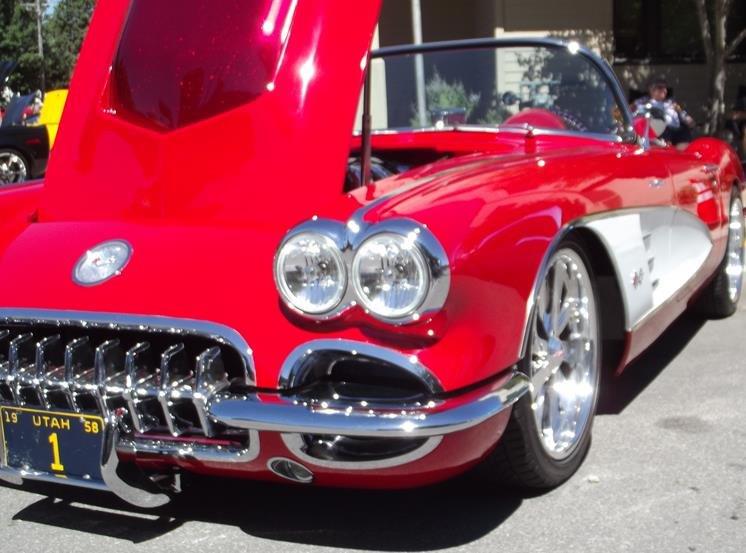 COMMUNITY & CULTURE
In Iowa Falls you can tap into your creative side with a variety of theaters, museums, and art galleries, plus public art installations and lots of annual festivals.
You'll also find shops, entertainment, attractions, and restaurants, serving everything from steaks to hot dogs. Small-town living in Iowa Falls is full of traditional activities as well as adventurous experiences.
FAMILY
In Iowa Falls families are in the middle of everything that's important: excellent schools, affordable housing, safe neighborhoods, health care options, cultural experiences, and job opportunities.
Our schools boast above-average graduation rates and with three regents universities and five community colleges within a one-hour drive, the options to further education and training are not far away.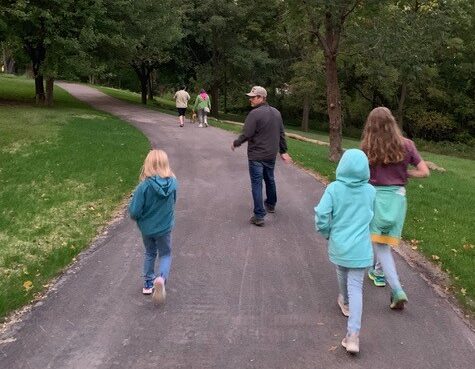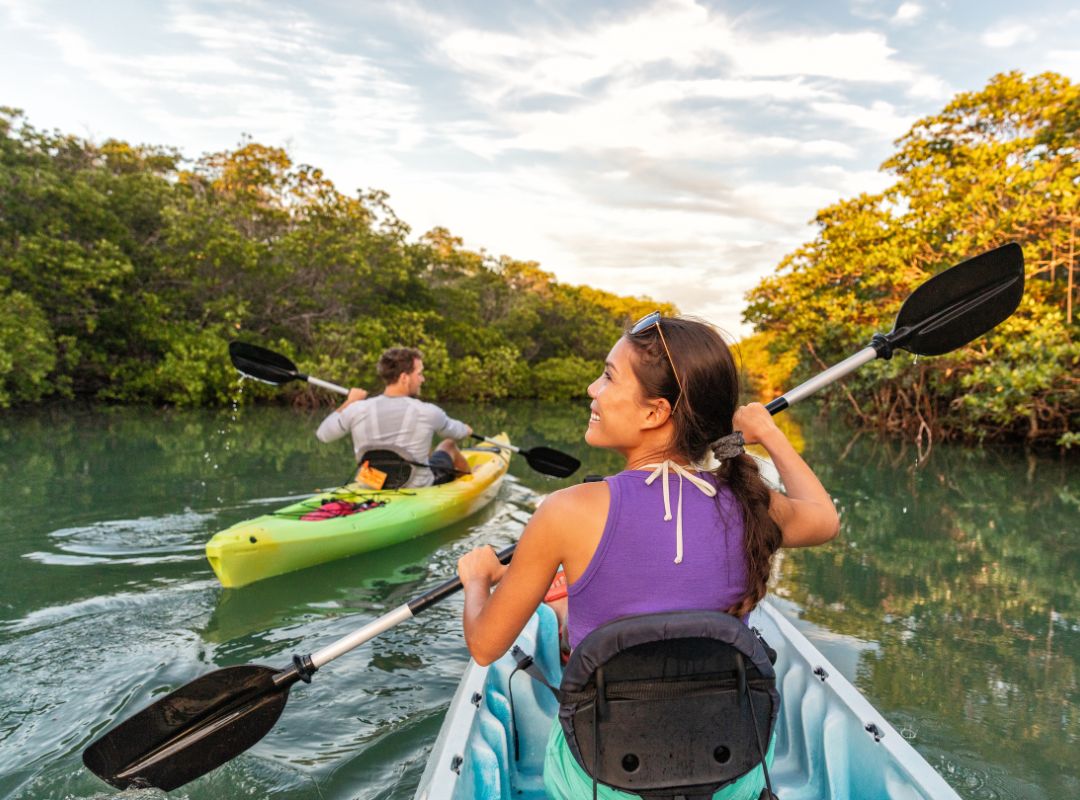 ADVENTURE
Flanked by beautiful bluffs and wilderness, the Iowa River winds through Iowa Falls offering opportunities for camping, fishing, kayaking, hunting, hiking, boating and skiing.
Iowa Falls is home to more than 100 acres of parks and scenic walking and biking trails. The Swinging Bridge, The Trail of the Whispering Giants and the Iconic Popcorn Stand are just a few landmarks you can enjoy in the Scenic City.
CONNECTION
In Iowa Falls you can enjoy small-town life: friendly neighbors, low costs, and a view of the night sky full of stars.
When you need to get away to visit family out-of-town, head to the airport, or take in the Iowa State Fair it's easy. We're just minutes from major highways and just an hour's drive to five different metro and micropolitan areas.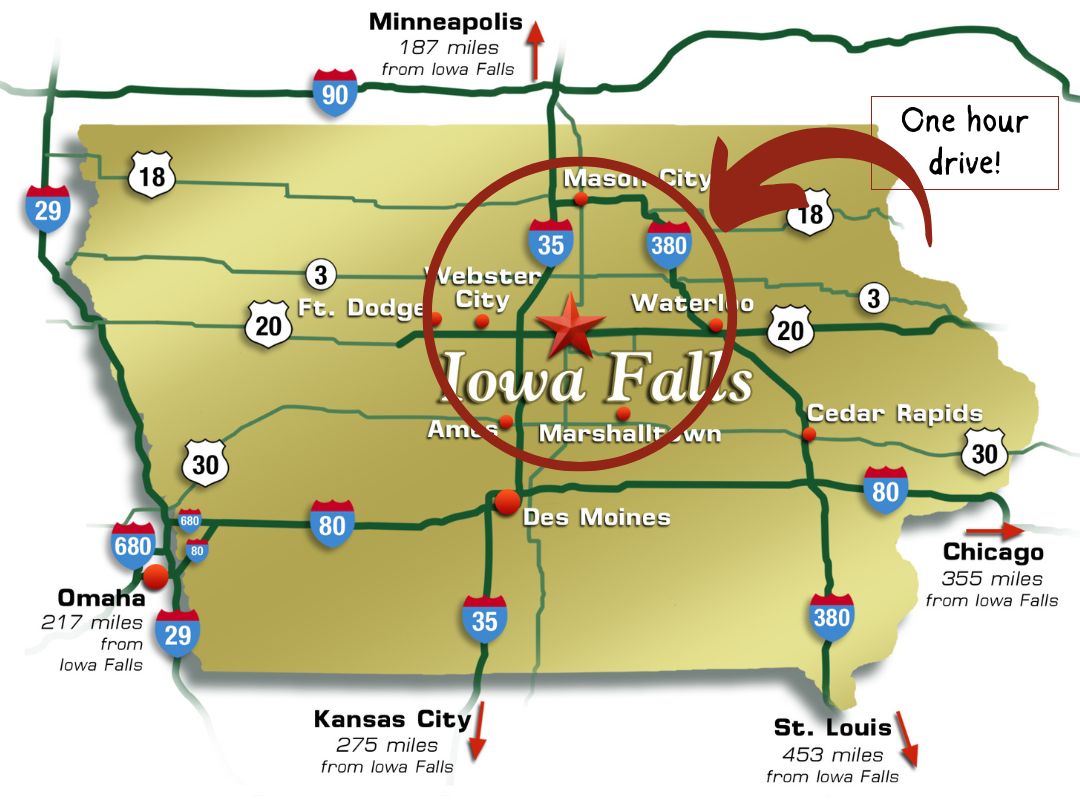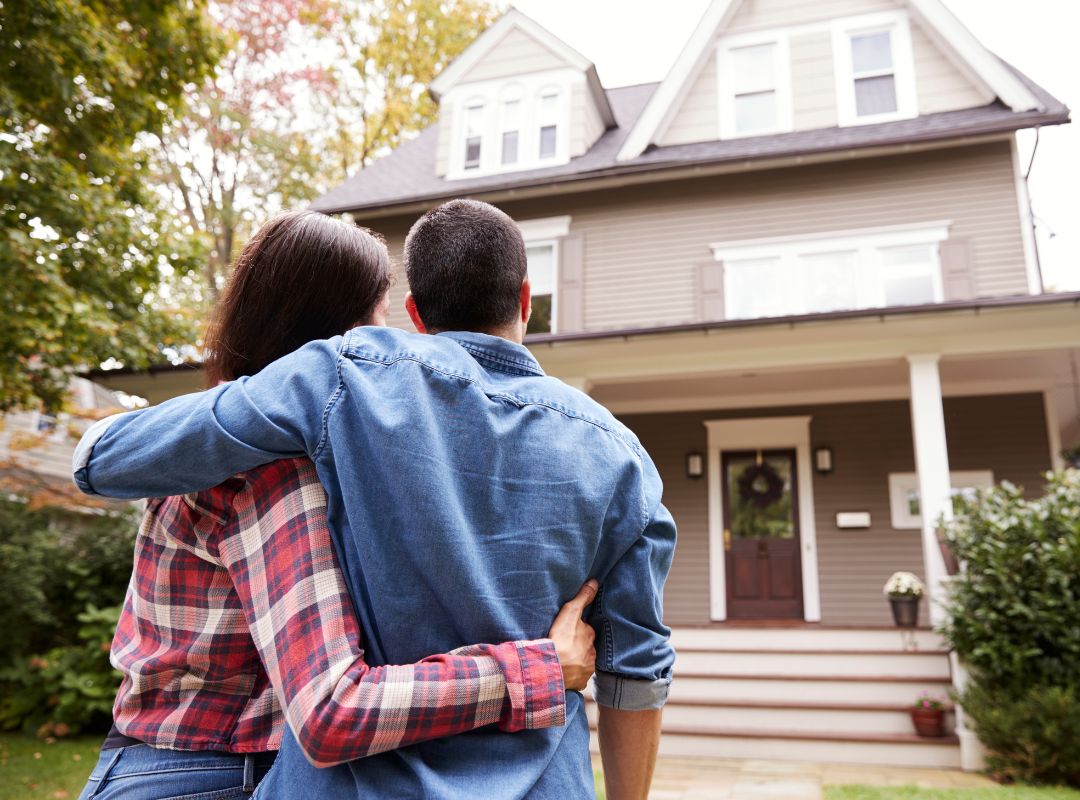 AFFORDABILITY
Because living here costs less you'll be able to afford so much more. More house, more leisure, more adventure…you name it.  Homes in Iowa Falls on average cost $50,000 less than the Iowa average and more than $130,000 less than the U.S. average. Your dream home is here, and it's in your price range!
And we're not just talking about homes. Everything costs less, groceries, insurance, movies, clothing, and sporting goods. With all your savings you'll be able to build wealth at a much faster rate than in other parts of the country.
ACCOLADES
We're not the only ones who think Iowa Falls is a great place to live and work. In 2019 Smart Asset ranked Iowa Falls as the 2nd Most Affordable Place to Live in Iowa. in 2022 Stacker ranked Hardin County the 14th best County to retire in the Tri-State area.
Iowa as a whole consistently ranks high in livability and employment polls. #1 state for jobs (MarketWatch 2019), #1 Public High School Graduation Rate (US Dept. of Education 2017), #1 Highest Concentration of Agricultural Chemical Employment (BLS 2018), #3 Four-Year College Graduation Rate (US News & World Report 2019). See more Awards and Accolades on our website.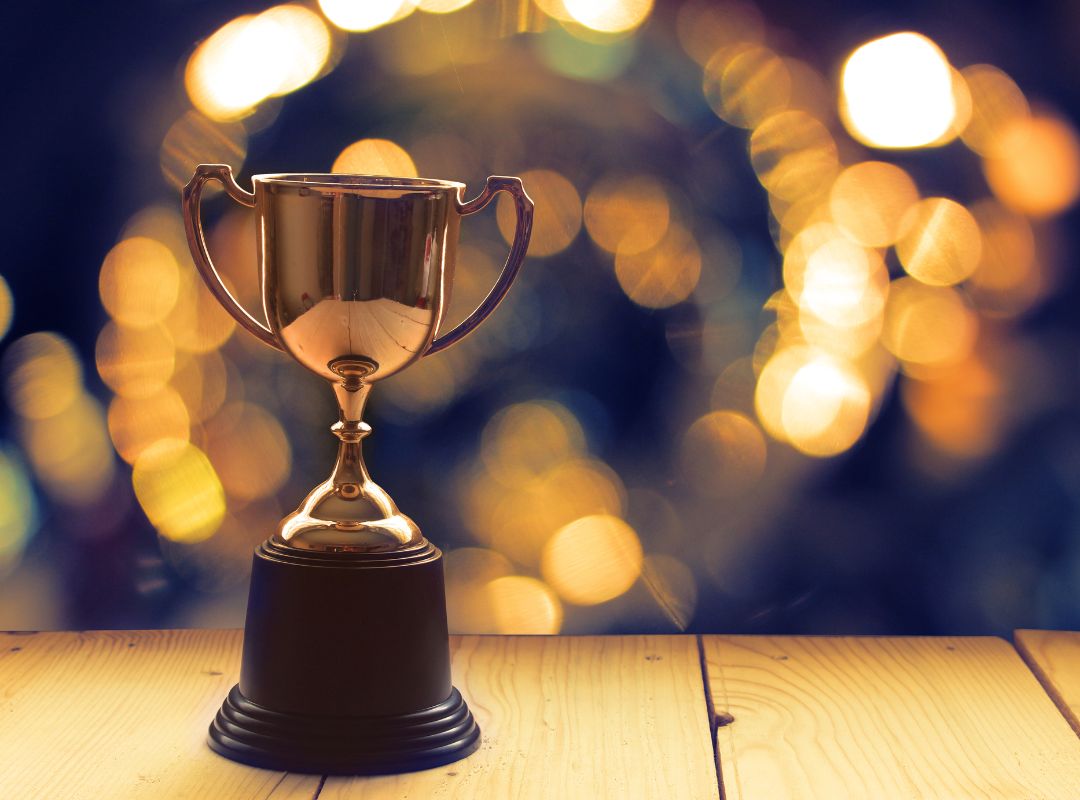 Explore Things to Do in Iowa Falls
What are you waiting for?
Sign up for our Emails!
Learn more about what it's like to live and work in Iowa Falls. Give us your email address and we'll send you a series of emails with information about our community.
Iowa Falls Area Development Corp.
520 Rocksylvania Ave.
Iowa Falls, IA 50126
(641) 648-5549
[email protected]
© 2022 Iowa Falls Area Development Corp., All Rights Reserved.